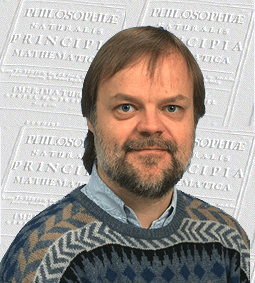 Karl-Erik Thylwe
PhD, Docent
Phone: int+46 8 790 71 21
Fax: int+46 8 796 98 50
E-mail: ket@mech.kth.se
WWW: Personal Homepage
Room:
Education
Doctoral degree in theoretical physics, University of Uppsala

Professional History
Postdoctoral appointments: 2 years at the University of Kaiserslautern, Theoretical atomic and molecular physics. 2 years at the University of Manchester, Theoretical chemistry.

Research and Professional Activities
Research: Asymptotic methods in Classical and Quantum mechanics, Regge-pole theory in potential scattering, Nonlinear phenomena
Teaching: Basic mechanics, Mathematical methods of mechanics, Perturbation methods. Advanced dynamics of complex systems.
Teaching Activity
Leader for the following list of courses.
For the complete list of courses at mechanics, see Courses .
Publications
Please note that this list might not be complete. Follow each article link for additional authors.