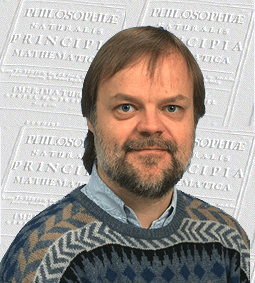 Karl-Erik Thylwe
PhD, Docent
Telefon: int+46 8 790 71 21
Telefax: int+46 8 796 98 50
Email: ket@mech.kth.se
WWW: Personlig websida
Rum:
Utbildning
Doctoral degree in theoretical physics, University of Uppsala

Yrkesmässig historia
Postdoctoral appointments: 2 years at the University of Kaiserslautern, Theoretical atomic and molecular physics. 2 years at the University of Manchester, Theoretical chemistry.

Forskning och yrkesmässig verksamhet
Research: Asymptotic methods in Classical and Quantum mechanics, Regge-pole theory in potential scattering, Nonlinear phenomena
Teaching: Basic mechanics, Mathematical methods of mechanics, Perturbation methods. Advanced dynamics of complex systems.
Undervisning
Ansvarig för följande kurser.
För en fullständig lista över institutionens kurser se Kurser .
Publikationer
Observera att listan inte nödvändigtvis är komplett. Följ länkarna för att se samtliga författare.