KTH / KCSE / Graduate School
KCSE Graduate School
The goal of the graduate school is to widen the competence and perspectives of the participating PhD students within the area of computational science and engineering and to provide an opportunity to network with potential collaboration partners in academia and industry. Often, different sub-fields of computational science consider similar problems in very different ways, and use different terminology to describe their problems. The scientific focus can also vary greatly, from pure method development issues to applications. By organizing coordinated activities among a group of students from different departments we expect that they will benefit both from learning about each others point of view and from cooperations initiated between their different research projects.
The KCSE Graduate School has received funding from Vetenskapsrådet (VR) from 2008 to 2012.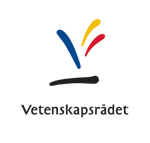 Activities
Courses & Summerschools
The research school has its own course curriculum, consisting of selected courses from the participating departments as well as some courses of a more general character. Students participating in the school are expected to take courses from this curriculum, as detailed in the course pages. There is also travel support for external schools and courses.
Seminar series
Within KCSE, a seminar series is held with approximately 8 seminars per semester, i.e. two per month during the teaching period. Every other seminar is given by a leading scientist from academia or industry, and every other seminar by a PhD student active in the research school. PhD students participating in the graduate school are expected to attend these seminars, and will obtain 4.5 ECTS points for active participation in the series, i.e. for having given one seminar, and having participated in 20 other seminars in the series.

Requirements
PhD students who have completed both the seminar series and the course work obtain a certificate/diploma as a proof of their participation. The points accumulated within the graduate school are of course counted as part of the normal PhD or licentiate course work.
For students
For supervisors